Episodes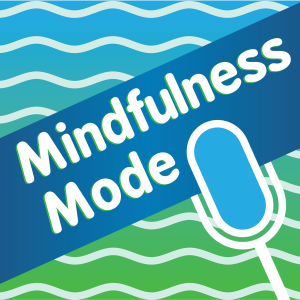 Monday Feb 20, 2023
Monday Feb 20, 2023
Denise Blanc teaches leaders and their teams to communicate with courage, candor, and authenticity using the latest information from emotional intelligence, neuroscience, and cross-cultural communication. Her tools have provided the skills needed for leaders to tackle tough conversations, harness a growth mindset, and create high trust and high-performing collaborative cultures.
Her book, "RiverLogic: Tools to Transform Resistance and Create Flow in all of our Relationships" brings together some of the best thinking across the domains of neuroscience, mindfulness, and emotional intelligence into a single work. She teaches how to live in the presence of conflict – fluidly, with insight, caring, and skill. Therefore
Listen & Subscribe on:
Contact Info
Most Influential Person
Effect on Emotions
I do a lot of digging about what I'm feeling. And it's usually never one thing. It's usually many things. So there's a term and emotional intelligence, or neuroscience, feel it to heal it.

Therefore

there's the feeling of it, and then there's the naming of it, name it to tame it. So I do both. I focus on what it is and feeling it, you know, what in my body, like, where is it? Am I tracking it somatically?

Therefore
Thoughts on Breathing
One of the things that I teach and that I practice is what I call pattern interrupts. A pattern interrupt doesn't have to take a long time. What I encourage people to do and I do is three conscious breaths throughout my day, if I can remember to. When I have more time, I do other practices.
Breath is huge for me, just really calming down using kind of the Andrew Weil is the 478  technique four inhale seven, hold, eight, exhale.

Therefore
Suggested Resources
Bullying Story
I have a coaching client who was brought to me because he had issues. It might be called bullying, or he had very little ability to react. He came across as a bully with people who were his subservience whether it was a staff or student. I was just starting to work with him, and he did it to me. I had asked him to do a number of things as part of our coaching agreement. I asked him to do a lot and he was a busy guy. And what I got back was intense.

Therefore

I was thinking, I just blew it with a coaching client. And I had to work by myself. So when talking about mindfulness, what I do is, swim. So I went swimming, and intense exercise is often one thing I will do when I'm feeling it. And then I had to talk to myself about that. And once I started talking to myself, and kind of calming down, I went, that was kind of amazing that this happened, if I'm his coach, I got an experience of it. Yes.
So we were able to talk about it in our next session from me being more present and grounded and having to apologize to him because I realized I was asking a lot, but also for him to see. I asked him, What was your intention? And what you said to me in that email, he said, Well, it was very unfair what you were doing. And I said, would you like to know what the impact of that was? He said I guess. So I said, on a scale of one to 10, that's probably nine for me. So it actually began a real conversation. I mean, I think that was the moment he started to trust me. But those are skills that I now have that I didn't have when I was young.

So
Related Episodes
Special Offer
Are you experiencing anxiety & stress? Peace is within your grasp. I'm Bruce Langford, a practicing coach, and hypnotist helping fast-track people just like you to shed their inner bully and move forward with confidence. Book a Free Coaching Session to get you on the road to a more satisfying life, feeling grounded and focused. Send me an email at bruce@mindfulnessmode.com with 'Transition' in the subject line. We'll set up a zoom call and talk about how you can move forward to a better life.