Episodes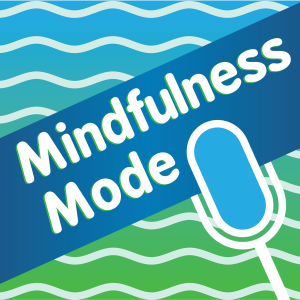 Thursday Apr 27, 2023
Thursday Apr 27, 2023
Matt Zemon is the Chief Experience Officer and Co-Founder of Happyy.me, a mental health company on a mission to improve people's happiness by providing guided ketamine therapy and digital wellness programs. As a serial entrepreneur, Matt has had two successful exits. He was the co-founder and Chief Strategy Officer of Psychable, an online community connecting people who would like to legally explore the healing power of psychedelics with a network of practitioners and psychedelic-based treatments. He was also the co-founder of Take2Minutes, a nonprofit dedicated to helping individuals improve their mental health and well-being. Matt is the author of Psychedelics for Everyone: A Beginners Guide to These Powerful Medicines for Anxiety, Depression, Addiction, PTSD, and Expanding Consciousness and received his Master of Science in the Psychology and Neuroscience of Mental Health with honors from Kings College London.
Listen & Subscribe on:
Contact Info
Most Influential Person
The mother of my great friend from high school.
Effect on Emotions
I had never heard that emotions are our feedback; their unrealized thoughts are thoughts that have fully been formed. If I see a Tiger in the Jungle, I know that Tiger is gonna eat me. I can be scared. That's that type of emotion.
We talk about having a gut feeling that's something to express itself and can't do it in a traditional way.
Mindfulness helps me. I've chosen this path to be okay and be aware. Not all of the feelings are good. The whole spectrum is here to teach me something. And I can embrace it. I don't need to suppress any of it. And I need to listen to it more. I need to be aware of it.
Thoughts on Breathing
I wasn't aware of my breath or wasn't aware of how powerful and automated our breath is and that when I focus on my breath, just that simple thing, it's easy to calm down, and it's easy to become present.
So when I'm angry, let me just breathe through this for a minute. And allow us to process and take some time to think versus just reacting. When I'm starting the day, can I just focus on my breath and remind myself to be aware and be here. Even 10 or 20 minutes into that in the morning can change the rest of the day.
Breath is such a simple thing to follow. As those of us who practice meditation know, it can be hard to stay focused because thoughts come floating by constantly to interrupt that.
Suggested Resources
Bullying Story
I've seen some bullying behavior from certain individuals and what medicine has forced me to do is look at that and say what is really happening? Why am I allowing myself to interact with this person? Or how am I interacting with this person? And then what do I need to do to change that interaction? And to do so in a way that is not good, not from a victim's perspective.
I appreciate what you're trying to teach me, and I've recreated thinking of an older gentleman who I felt bullied from. My father was an alcoholic, who was an older person who would have these one moment, everything's fine, the next moment be a fit of rage.
Related Episodes
Special Offer
Are you experiencing anxiety & stress? Peace is within your grasp. I'm Bruce Langford, a practicing coach, and hypnotist helping fast-track people just like you to shed their inner bully and move forward with confidence. Book a Free Coaching Session to get you on the road to a more satisfying life, feeling grounded and focused. Send me an email at bruce@mindfulnessmode.com with 'Coaching Session' in the subject line. We'll set up a zoom call and talk about how you can move forward to a better life.