Episodes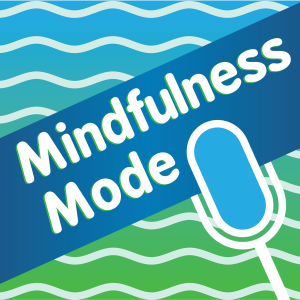 Wednesday May 25, 2022
Wednesday May 25, 2022
Jason Azevedo created his first manufacturing company with just $600 when he was only 15 years old. At this young age, he was able to establish business with some of the greatest companies in the world such as Starbucks, Nike, Disney, Marvel, Volkswagen, Audi, Lucas films, dodgers, and NBA teams. By the time he was 20 he was already making millions in revenue.
Jason is one of the most dynamic people you will meet. He owns and operates the last standing MADE IN AMERICA factories (IN CALIFORNIA NO LESS!) and has hatched a plan to give back the factories and some of his wealth to the American workers.
In 2009, Jason co-founded Mosaic, taking on the role of CEO — his talents are far beyond running the company, with duties touching on conceptual development, engineering, and deployment. Since 2009, Jason's been at the helm of growing the company year-over-year, acquiring several entities, and creating several others to round out manufacturing efforts. His emphasis on Made In America is a driving force for how the various companies he's co-founded operate. He also assists with business development and client strategy and is an integral part of how we operate. He is here today to talk about mindfulness in manufacturing.
Listen & Subscribe on:
Contact Info
Most Influential Person
One of my business partners has been an absolute inspiration to just kind of step back and think about the situation where we're at. There was a singular event in which he could snap me out of a spiral I was in that completely changed my future.
Effect on Emotions
I've never been a big yeller. But I used to get very, very upset when things weren't right. My brother, and I used to get into large arguments within the organization.  We finally started switching and going. Because every time I'm upset, something happened. I'm the leader.
What did I do to cause this, and that changed how our decision-making happened.  We just want to fix what we did.
Thoughts on Breathing
I also did breathwork for the first time two years ago, an actual breathwork session. It was the biggest game-changer mentally for business I've ever done, it actually changed how I live a chunk of my life.
So I live out in the country and one of the most important things to me, I'm going to take a walk and just breathe as deep as I can to just kind of let things move through me.
Suggested Resources
Bullying Story
So I'll take about five, six years back, we had a supervisor, and the supervisor effectively got results, that put up some of the best numbers in the company. But it was weird, you walk anywhere in our buildings, and people are smiling, talking joking around, also, you go into their sector, and that wasn't the case.
So we started looking into it and understand that while they weren't getting results, they were doing it by surely bullying their employees. It was like if you didn't hit your numbers, you're near a piece of this.
We took this person's side and said, Hey, I need you to really think about what you are here. And they're like, Well, what I gotta be forceful on everybody. I gotta do this. Think about what you're doing? And what, what do you mean?
 What is this really about? Take the fear away, take what can we do today to fix the problem that and you fall in and out of traps like that on a regular basis.
Related Episodes
Special Offer
Are you experiencing anxiety & stress? Peace is within your grasp. I'm Bruce Langford, a practicing coach and hypnotist helping fast-track people just like you to shed their inner bully and move forward with confidence. Book a Free Coaching Session to get you on the road to a more satisfying life, feeling grounded and focused. Send me an email at bruce@mindfulnessmode.com with 'Coaching Session' in the subject line. We'll set up a zoom call and talk about how you can move forward to a better life.