Episodes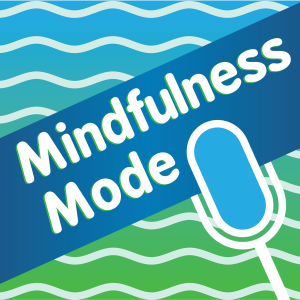 Monday Apr 24, 2023
Monday Apr 24, 2023
Jason Barnard is the CEO of Kalicube, a software company that leverages Google to create future-proof brand-focused digital strategies for businesses. Jason has been touted as the one person Google says has as much insight into their knowledge algorithms as their own insiders. Jason is known as The Brand SERP Guy, a digital marketing consultant who specializes in Brand SERP optimization.
Jason also spent 8 years as a Punk-Folk Musician and 10 years as a blue dog in a cartoon TV series for kids produced by ITV International and airing in 15 countries. On today's episode, Jason discusses the benefits of living a mindful, desert island life.
Listen & Subscribe on:
Contact Info
Most Influential Person
Boo-ah (That's me. A creation of both me and my ex-wife). His personality had an incredible, calming influence on me. His personality rubbed off on me, and Boo-ah is a deeply kind, generous, and deeply thoughtful, mindful character.
Effect on Emotions
Being aware that you can't change something, and learning to accept it reduces massively, frustration for me. So one thing that I got out of my experience in Mauritius, and my depression, was that frustration in my life reduced significantly afterward.
Because I could accept that things move at speed, they move out. If I can't change that speed, then I need to accept that speed is something I don't appreciate or don't want in my life, or happening. If I can't change it, I need to accept it. And that reduces stress and reduces frustration. And it's been life-changing.
Thoughts on Breathing
The only time I ever focus on my own breathing is when I'm singing, and what I've learned from singing is that I got quite powerful lungs, so I can actually get a lot of air in and sing quite a lot of time without taking another breath.
So one of the things I do when I'm singing, I'm playing with double bass, is learn to breathe incredibly deeply, and that may be added to the pleasure of playing the music because I would imagine I'm getting huge hits of oxygen every time I do that.
Suggested Resources
Bullying Story
Sometimes in my personal life, but in business as well, I feel that I've been bullied by somebody. And it's more along the lines of manipulation. But manipulation is a kind of bullying. And it's psychologically very violent.
It seems like normal behavior, and what I also know is it's a normal relationship, but I feel bullied. And if I am mindful of the fact that I don't want to do what they're pushing me to do, and can just say, well, actually, no, this is what I need, this is what I want. I would be much better off.
Related Episodes
Special Offer
Are you experiencing anxiety & stress? Peace is within your grasp. I'm Bruce Langford, a practicing coach, and hypnotist helping fast-track people like you to shed their inner bully and move forward with confidence. Book a Free Coaching Session to get you on the road to a more satisfying life, feeling grounded and focused. Send me an email at bruce@mindfulnessmode.com with 'Coaching Session' in the subject line. We'll set up a Zoom call and discuss how you can advance to a better life.