Episodes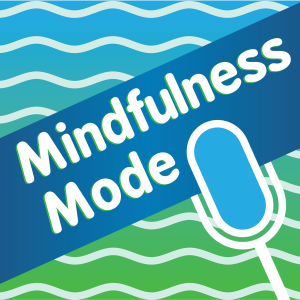 Monday Mar 13, 2023
Monday Mar 13, 2023
Clint Hatton has been successfully coaching individuals and teams nationwide and facilitating their self-growth for the last 20 years. Whether you are an individual stuck at a plateau, or you lead a team that values a healthy culture and peak performance, Clint's personal development coaching services introduce clarity and self-motivation to your personal development strategy. He employs techniques to effectively manage the emotional stress of everyday life and helps turn setbacks into a catalyst for the future!
Listen & Subscribe on:
Contact Info
Most Influential Person
Effect on Emotions
On the fourth of July, we were in Florida, where my father-in-law lives. We went out on his boat and there were a bunch of boats right on the beach. My wife is Puerto Rican and there was music and six boats. There were all these Puerto Ricans singing and dancing and having a great time. All of a sudden I began to recognize that emotionally, I was really beginning to miss Gabriel. That's when mindfulness kicked in.
I knew at that moment that I needed to feel what I was feeling. And because of what was going on all around me, I could do it without interrupting or affecting anything else going on.
Everybody was either in a floaty right on the beach or in the shallow water. So I just bobbed 20 or 30 feet away from everybody, and nobody even noticed because of all the fun happening. And I put my intention on what I was feeling about my son, and I wept.
I allowed myself to be intentional at that moment and just think about him and what I missed about him. Tears came down my face and that lasted for probably about 30 to 40 minutes.
I used mindfulness to become present at that moment. So to me, it's a simple, but profound example of how mindfulness can really help you manage your life and even your emotions.
Thoughts on Breathing
There's a neuroscientist that I'm listening to, that actually has an episode that just came out this last week, and it's like a two-and-a-half-hour episode on breathing. I'm certainly no expert, although I've been aware for some time that the way we breathe is incredibly critical.
If you're being mindful of what you're feeling as you're doing things, I can feel my chest even get a little bit tight, and my breathing changed a little bit. I grew up with asthma and had severe asthma up until my mid-20s. So I know what it's like to be in that position where you can't breathe at all and that weight that's on the inside of your chest.
It's a very simple technique. I just breathe into my nostrils and blow out through my mouth. I just do that a few times. And I'm discovering now that I'm becoming a student of breath, that's actually one of the most effective tools that you can use to eliminate stress or anxiety.
Suggested Resources
Bullying Story
I never got bullied myself but I do have a recollection of times where I bullied others. Back in those days, it wasn't this thing where I honed in on one person and bullied them every single day for months or years. It wasn't that, but also I don't want to belittle it. Even one time could have been enough to impact that person's life forever.
Years later, I had an opportunity with at least one person through Facebook, I saw them, and I was able to apologize 20-30 years later for my part. Back in those days, I think some things were going on with my parent's marriage.
If I'd had mindfulness, I think it would have made a huge difference, because I would have been able to just stop that angry emotion. And think through the consequence of punching somebody or just pushing them around or whatever the damage that could cause them.
Related Episodes
Special Offer
Are you experiencing anxiety & stress? Peace is within your grasp. I'm Bruce Langford, a practicing coach, and hypnotist helping fast-track people just like you to shed their inner bully and move forward with confidence. Book a Free Coaching Session to get you on the road to a more satisfying life, feeling grounded and focused. Send me an email at bruce@mindfulnessmode.com with 'Coaching Session' in the subject line. We'll set up a zoom call and talk about how you can move forward to a better life.