Episodes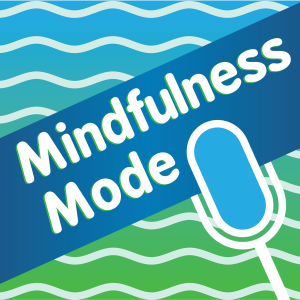 Monday Mar 06, 2023
Monday Mar 06, 2023
Faigie Kobre is a former early childhood educator and high-end portrait photographer. She made the switch in her 50s to become an elementary school art teacher and a women's creativity coach. She loves teaching women how to bring calm and peace into their lives through creative art. Faigie teaches women how to be creative without knowing how to draw.
[show-notes-bio]
Listen & Subscribe on:
Contact Info
[show-notes-contact]
Most Influential Person
[show-notes-influence]
Effect on Emotions
Mindfulness gives you a place to channel your emotions. Like if you're agitated or something's going on in your life, you just sit down. And it's almost like you're channeling your energy into that page into the materials, and you let it. When I was doing a lot of mixed media art journaling I found it helpful.
If you're very upset about something, you can do painting, collaging, and stamping.
[show-notes-emotions]
Thoughts on Breathing
I start doing it, and then my mind is off and running, and I figured to do it. I really have been trying it because I was listening to somebody else recently there was just talking about how breathing has changed her life.
It's one of these things because of my ADHD I don't remember, but I know it's very important. And I know people have talked about how important it is. And it's something that's a work in progress.
[show-notes-breathing]
Suggested Resources
[show-notes-resources]
Bullying Story
I was not bullied, I was too tough. I was not the kind of kid that anyone was gonna start off. But I wasn't a bully either. I was a nice kid but I think that people that are bullied and people that bully are coming from the same route. It's a lack of confidence. It's a lack of feeling good about themselves.
So a bully is somebody who really doesn't feel good about themselves. Because people who really feel good about themselves, don't try to hit on other people and make other people miserable.  They're obviously not feeling good about themselves and a person that's allowing themselves to feel bullied also doesn't feel good about themselves.
Related Episodes
Special Offer
Are you experiencing anxiety & stress? Peace is within your grasp. I'm Bruce Langford, a practicing coach, and hypnotist helping fast-track people just like you to shed their inner bully and move forward with confidence. I will create a custom, personalized meditation for you. Send me an email at bruce@mindfulnessmode.com with 'Meditation' in the subject line and details of the topic you wish me to cover.