Episodes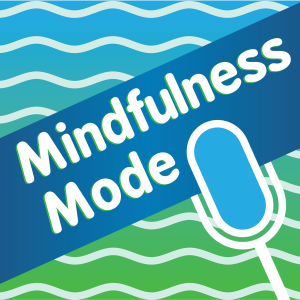 Thursday Jan 05, 2023
Thursday Jan 05, 2023
Matt Paxton is one of the top downsizing and decluttering experts in the country. He is the host of the 2-time Emmy nominated series Legacy List with Matt Paxton on PBS and was a featured cleaner on the hit television show HOARDERS for 15 seasons. Matt is also the author of the best-selling book, Keep the Memories, Lose the Stuff. Paxton started cleaning out houses after his father, step-father and both grandfathers died in the same year, and this is the reason Matt has been working with families struggling with hoarding and downsizing for 20 years. Matt appears regularly as a public speaker, television guest, and radio personality helping families and companies find the upside of downsizing. He lives in Atlanta, GA with his wife and 7 kids. Yes, 7 children.
Listen & Subscribe on:
Contact Info
Most Influential Person
Effect on Emotions
Compassion, it's all about compassion. It's all I just see the other side now.
Thoughts on Breathing
Getting my sons to breathe well is important. When they get upset, just deep, deep breathing and slow down. Pause. Deep breathing.
I say, stop, and I put the horse blinders on. We take them to the other room, and I pull them out of the situation because we have nine people now, and we get a very quiet space. And I look at them as they look me in the eye. Deep breaths and it just brings it down quickly without elevation.
Suggested Resources
Bullying Story
I have seven kids. So bullying is a big issue for me. Take it with hoarders, too. A lot of my hoarders are made fun of constantly. I was on a TV show that put a mental health disorder on television. There's an ethical dilemma right there from the beginning. And so when I tell a reminder, guys, we gave everybody therapy, we would give them a year of therapy on the back end. And if the TV show didn't pay for that therapy, I don't think it would be an ethical show, honestly.
And so why I'm saying this for the bullying question is what hoarding did for me was it really forced me, at an extreme level, to be super compassionate and understand why the person behaves the way they do. There's always a reason someone behaves the way they behave.
Related Episodes
Special Offer
Are you experiencing anxiety & stress? Peace is within your grasp. I'm Bruce Langford, a practicing coach, and hypnotist helping fast-track people just like you to shed their inner bully and move forward with confidence. Book a Free Coaching Session to get you on the road to a more satisfying life, feeling grounded and focused. Send me an email at bruce@mindfulnessmode.com with 'Transition' in the subject line. We'll set up a zoom call and talk about how you can move forward to a better life
Comments
(1)
To leave or reply to comments, please download free Podbean or