Episodes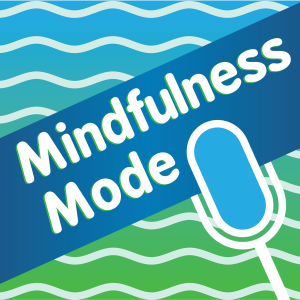 Thursday Feb 23, 2023
Thursday Feb 23, 2023
Josef Hortnagl is an aspiring coach, influencer, and thought leader on the Sacred Masculine, a revolutionary new approach to help men reconnect to the truth of their masculinity. Josef enjoys speaking and podcasting, as well as being an avid bodybuilder, artist, writer, inventor, and contemporary philosopher.
Listen & Subscribe on:
Contact Info
Most Influential Person
Effect on Emotions
Mindfulness has given me the clarity to see my emotions and what causes them. I used to be very anger forward. A lot of things made me angry and resentful and I was very judgmental.
Mindfulness has given me the clarity to see the parts of me that held those beliefs, that held those emotions, and what they need. When you can see that, you can start to heal them.
Thoughts on Breathing
For bodybuilding, breathing is an absolute must. if you cannot breathe and breathe and rhythm with the movement that you're doing, you can't do the movement. So there is a very meditative practice of when you're lifting weights, when you're pushing heavy weight, when you are exerting your body to its limits, you need to have that calm peacefulness of mind.
My coach is a famous former bodybuilder and he is very spiritual. And he has been teaching me this mindfulness because you have to move through a lot of discomfort to be able to do this. Having mindfulness and a calm, peaceful mind with breath to allow the body to have what it needs, and to calm the mind is so critical.
Suggested Resources
Bullying Story
I was recently in a job working for a man who I really admired but I knew that he had a lot of emotional problems. A lot of the time he would kind of manipulate people emotionally by being very aggressive and make you feel like you were doing something wrong.
There was a situation where he was acting out with one of our employees and not sabotaging things, just because he couldn't move past this issue he had. And so I confronted him about it and was like, hey, the way that you're acting is not helping. But let's figure out what we need to do to find what's wrong with the situation and come to it.
He went after me, saying, because you're too soft, and you don't have what it takes to get things done. He said these people don't need to be coddled, and it was very frightening. The one thing I was able to really do was to be able to stay open and listen to the message behind what he was saying.
Through being really mindful, staying calm, present, very direct, and very kind, bullying cannot stand up to kindness. If you can meet them with kindness and compassion, they just fizzle.
Related Episodes
Special Offer
Are you experiencing anxiety & stress? Peace is within your grasp. I'm Bruce Langford, a practicing coach, and hypnotist helping fast-track people just like you to shed their inner bully and move forward with confidence. Book a Free Coaching Session to get you on the road to a more satisfying life, feeling grounded and focused. Send me an email at bruce@mindfulnessmode.com with 'I'm Determined' in the subject line. We'll set up a zoom call and talk about how you can move forward to a better life.