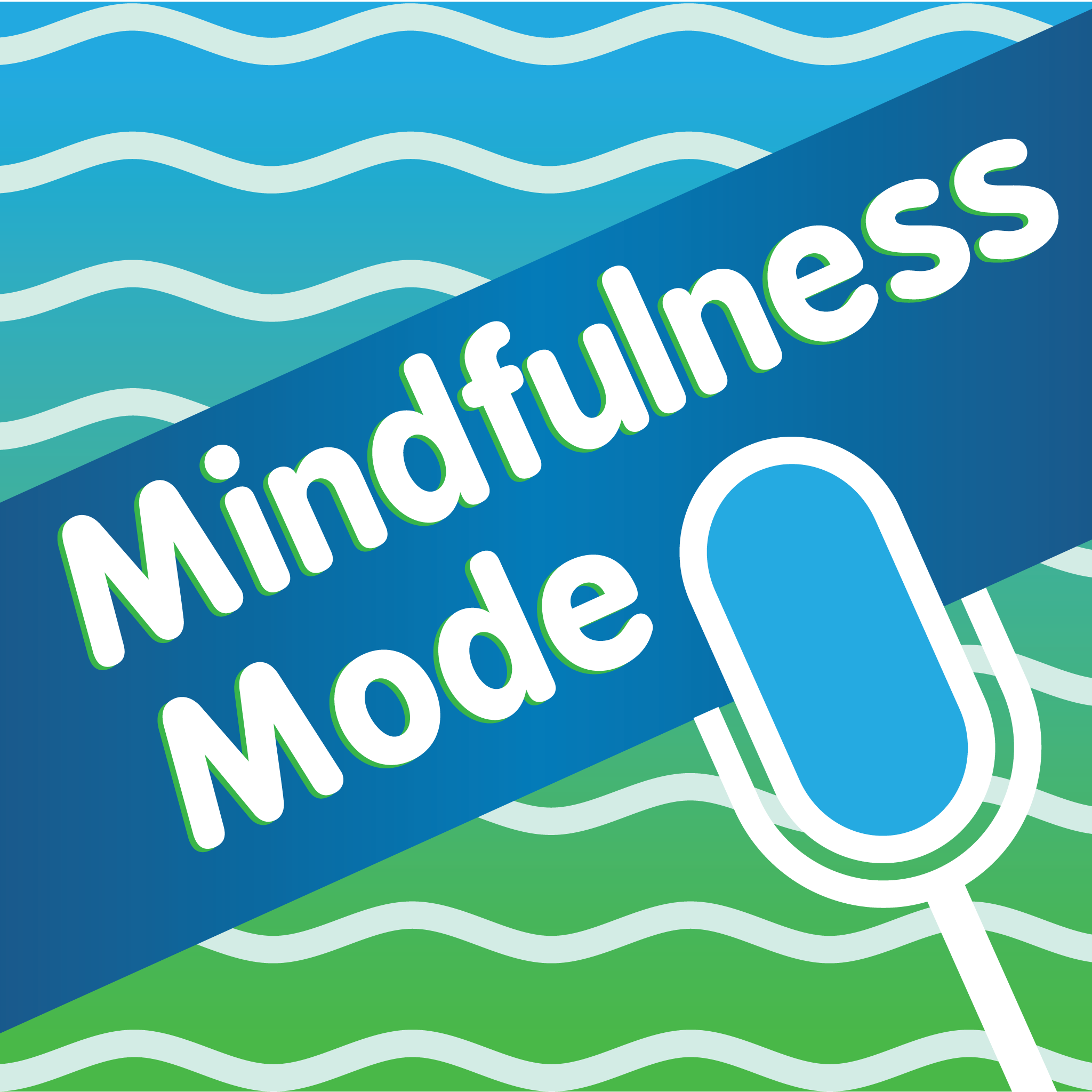 We're talking about mindfulness and today the topic is how to 'Overcome Holiday Sadness'. We are going to explore this feeling that there's gloom and doom surrounding the holiday. Do you have a sinking feeling at times and you just feel like you can hardly drag yourself through it? You look around seeing the bright colored lights, hearing the music, with apparent happiness everywhere. You wonder why you feel empty and alone. The holiday season can be a challenge for many people. Is it difficult for you, someone you know or maybe a partner or family member? Today I'll be talking about self-blame, boundaries, self-forgiveness, and asserting your truth. I want to talk about rediscovering your confidence, and regaining your vibrancy. At this time of year most people want to experience peace, contentment, and happiness.
Listen & Subscribe on:
Emotional Pain
Confidentiality is important in my practice as I work with clients who experience many difficulties and emotional challenges. It's rewarding to work with a client and then have them express to me how much better they feel and how effectively their issue is solved through hypnosis. Today, I'm going to share with you some information from one of my clients who is happy to use her name and her testimonial. She wants to share her experience with the world because she feels so much better after suffering a lot of emotional pain.
The Transition
Natalya has had significant struggles in her life. She came from the Ukraine and life was not very good there at the time. She had a young child and she and her husband brought their child to Canada. They overcame a lot of their challenges. But more recently, she started dealing with some emotional pain that was really holding her back and causing her to struggle. And so I worked with her using hypnosis and she was astounded at the transition she experienced.
Derailed?
This feeling that the whole world is happy, but you are not, is quite common. Sometimes this feeling is related to self blame it sometimes is connected to a belief that you haven't succeeded in life. Some people feel as though they haven't made the right decisions or done the right things to be successful in life. Self-blame, or self-bullying can pull us down in a major way. It's your inner bully that is pulling you down and causing you to feel derailed.
Push it?
There are ways to deal with that inner bully. And one of the ways is to just allow the feelings to happen. Notice these emotions and allow them to be what they are. One of the tendencies that we have as humans is, we start to feel these negative emotions, and we tend to push them away. We are inclined to think, oh, I don't like that feeling, I don't want that. And so we do something to push the emotion away.
Stop
And what do we do to push the emotions away? Some of us get busy, we just keep working, working, working and trying forget about the negative emotions. Some of us entertain ourselves by watching tv or movies, playing games, cleaning, or even taking care of people. Some of us eat or consume alcohol or other substances. Instead of covering up the feelings, accept them, face them, and learn to exist with those emotions. Allow them to happen. Notice them in your body. And when I say notice them in your body, stop, take a breath, and notice where the feeling exists in your body? Is it in your chest? Is it in your shoulders, or your gut? Really stop and feel where it is in your body and allow yourself to go there and feel that feeling.
Boundaries
I also want to talk about boundaries. We need to set boundaries and allow ourselves to give ourselves what we need and what we thrive on. Some of us need quietness, some need space, and some thrive on peace. Sometimes your life is hectic, and chaotic and we forget or don't give ourselves permission to give ourselves the very thing that we truly need. Maybe you just truly need 15 minutes of privacy or solitude. Allow yourself to have that by setting boundaries. Boundaries are important, especially at this time of year.
Become Free
Self-forgiveness is also crucial. Are you feeling that blame? Are you feeling as though you are blaming yourself for the way you're feeling and for the pain that you feel deep inside? Blaming yourself for how you feel makes things worse. Many times that blame exists in our subconscious minds and we don't realize we are doing it. Our conscious mind is not aware of it. Sometimes we can't help ourselves, but it's so important to grasp the concept of self-forgiveness. Think to yourself, if I could forgive myself, could I do that? Could I actually forgive myself? Think about what that would be like? And then think, would I do that? If I could do it, would I do it? Would I actually free myself from these feelings? Think about the answers to those questions.
Methods
It takes time and it takes work but following the above suggestions can help you to feel better. It is important to assert your truth. Pay attention to your emotions and do the work to get to know and understand what is happening with your feelings. Many people find that journaling is a good way to do this. There are also other ways including meditation, talking it out, spending time in nature, or using mantras.
A Better Life
Here is what Natalya shared with me regarding the hypnosis and coaching work we did together.
"Hi, I am Natalya and I am a registered nurse in Toronto, Canada. I was lost and in emotional pain. I struggled with self-blame and lack of boundaries. I could never say no to anyone, no matter how unreasonable the request was. After just two sessions with Bruce, I started feeling an enormous positive shift. With two gentle hypnosis sessions, I have learned that I am capable of self-forgiveness, asserting my truth and keeping my boundaries. During our sessions, Bruce safely and gently took me to the sacred place where I felt confident and vibrant again; where I discovered a new and happy Natalya. Today, I am at peace with myself and my surroundings and I can say no to unnecessary pressure. I am eternally grateful for our coaching sessions. I highly recommend Bruce as a masterful and caring coach to anyone who wants to make a profound change for a better life."
Self-Forgiveness
When I hear those words from Natalia, it moves me. I feel especially grateful for her transition when she talks about her past emotional pain and how much she struggled with self-blame and lack of boundaries. As she said, she had been caught in this trap where she felt she could not say no to anyone. I'm grateful that, looking back, she thinks of her experience as gentle hypnosis sessions. That's my goal. My goal is to move into this gently, and to help my client learn that they are capable of self-forgiveness. We have to start by understanding the definition of self-forgiveness.
Need To Talk?
Natalya was able to assert her truth as she put it, and then set boundaries. Setting boundaries and understanding the concept of self blame and self forgiveness can help you move forward, to rediscover confidence. It's possible for you to find your peace, and to get to a place where you treasure the current moment. This is something that you can you can discover on your own if you are able to stop and do some journaling and meditation. If you're like Natalya, maybe you need to reach out to somebody to get help externally. I will share with you that I have room for one more client at this point so if you're interested, send me an email, Bruce@mindfulnessmode.com. Put 'holiday sadness' in the subject line and we'll arrange a free zoom call where we can discuss your situation.
Feel Happy
I'd be very happy to, to hear from you and to talk to you about the power of hypnosis to help people like you transition to a better place. Natalia is just one example. I've had quite a number of clients that I've worked with using hypnosis and when it comes to anxiety and stress, it's quite amazing how hypnosis can make a difference. You deserve to find your peace. You deserve to be content, to be happy, and to feel grounded. You deserve to feel fully satisfied and to feel content, and happy.
Thanks for listening and have a great week.
Suggested Resources
Related Episodes
Are you experiencing anxiety & stress? Peace is within your grasp. I'm Bruce Langford, a practicing coach helping fast-track people just like you to shed their inner bully and move forward with confidence. Book a Free Coaching Session to get you on the road to a more satisfying life, feeling grounded and focused. Send me an email at bruce@mindfulnessmode.com with 'Holiday Sadness' in the subject line. We'll set up a zoom call and talk about how you can move forward to a better life