Episodes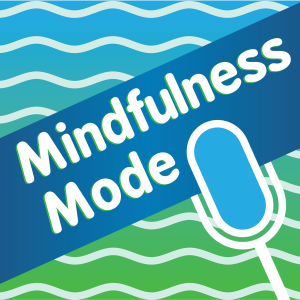 Monday Jan 16, 2023
Monday Jan 16, 2023
Jen Smith & Jill Sirianni are co-hosts of the top-rated Frugal Friends Podcast. With over 200 episodes and more than 2.5 million downloads, Frugal Friends is changing the way the world thinks about frugality. Jen uses her background in financial journalism to seek topics that help people overcome impulse spending and reach their financial goals. Jill is a licensed clinical social worker who dissects the source of behaviors that cause trauma with money. Together they're helping people become better stewards of their money, time, space, and natural resources.
Listen & Subscribe on:
Contact Info
Most Influential Person
Effect on Emotions
Mindfulness has definitely helped me keep a broad perspective and grace for all kinds of people and all kinds of ways of thinking. Because when you are so wrapped up in yourself, it's hard to live outside of that bubble. But when you can take the time to be mindful, you open yourself up to other points of view.
Thoughts on Breathing
I have to live every day to breathe. I think, especially with the background I have, the clients that I care for something like breathing, and grounding techniques, something that can be implemented wherever we are. We don't have to have special tools or a tool belt to be able to implement an effective coping strategy and breathing we carry with us everywhere we go.
And so whether it's a stressful situation or a financial decision I'm making in the store, when I need to be present in the moment, I ground myself. Oftentimes, deep breathing techniques are what I go to at that moment to help gain clarity.
Suggested Resources
Bullying Story
I think as the frugality podcast in the personal finance world, we can definitely get picked on because it's much sexier to talk about investing and side hustling and entrepreneurship. And many people dump on frugality, because of its correlation to a scarcity mindset.
I definitely like my life's work and my passion for helping bullied people. But we have to understand that everybody is in their own place and on their own journey. You have to realize that frugality is for everyone, but you have to be in a place for it.
Related Episodes
Special Offer
Are you experiencing anxiety & stress? Peace is within your grasp. I'm Bruce Langford, a practicing coach, and hypnotist helping fast-track people just like you to shed their inner bully and move forward with confidence. Book a Free Coaching Session to get you on the road to a more satisfying life, feeling grounded and focused. Send me an email at bruce@mindfulnessmode.com with 'Transition' in the subject line. We'll set up a zoom call and talk about how you can move forward to a better life.