Episodes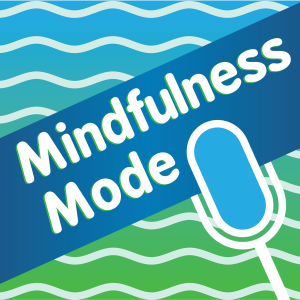 Thursday Sep 29, 2022
Thursday Sep 29, 2022
Andre Young is a Professional Speaker, Author, Leadership Trainer, and Founder of You Evolving Now, LLC. He worked as a Mental Health Therapist for 19 years, played sports at every level from high school to professional, has been an employee, a business owner, and self-employed, and has written 4 books focused on enhancing Leadership & Work/Life Harmony. As Founder of You Evolving Now, it's his mission to enhance Leadership and Work/Life Harmony for organizations, leaders, employees, and teams with his high-energy, interactive, culture-changing leadership training programs and speaking engagements; allowing a professional and personal evolution!
Listen & Subscribe on:
Contact Info
Your Life Prior to 'You Evolving Now'
I was a mental health therapist for 19 years. I spent 15 years in alternative schools and partial hospitalization settings. That was great working with kids, adults, and families. I did outpatient, marriage counciling, individual and group work, and was in psychiatric facilities.
It was a great ride and I loved doing it and I thought I would retire doing it. I have to say, if you're in this profession, great for you. I felt out of love with how the system takes care of the caregiver.
What Were The Challenges You Faced?
Caregivers do a poor job of taking care of themselves. We are givers. So the system would do best by taking care of you as well. Overall, it was a real struggle. Then I started to come up with some of my own concepts. To be honest, I burned out.
Now I get to talk on stages and help organizations and help people lead through or prevent burnout. Sometimes you can't prevent it, it's there. So if it's there already and it's hit a few of your people, your leaders, your organization, your team, how do you lead through it? It is possible.
What Have You Learned From Your Children About Mindfulness?
I have a 22 year old daughter, a 19 year old son, a 14 year old son, and a 3 year old daughter. All of them are always my forever babies, love 'em to death. They taught me about patience. If you have mulitple kids, you know they are all different. In my experience, the one who is most challenging is the one who is most like you, and the one who is least like you. You love them. When I did my book, Seven Ways To Love, I explained that love is a verb, something that you do. Most people depend on the feeling.
You love your kids, that comes with having kids. How you do love, needs to be more intentional. The book, The Five Love Languages by Gary Chapman changed my life. I asked everyone in my family about their love language and found out their top two.  And I learned them. And you ask every year because it can change a lot. You don't want to be speaking somebody's old language.
With my kids, I'm words of affirmation and I'm quality time. I love spending quality time and giving words of affirmation to them. My daughter told me, tell me you love me and leave me alone. My two sons are quality time and my 3 year old is play, she's quality time.
Suggested Resources
Related Episodes
Special Offer
Are you experiencing anxiety & stress? Peace is within your grasp. I'm Bruce Langford, a practicing coach and hypnotist helping fast-track people just like you to shed their inner bully and move forward with confidence. Book a Free Coaching Session to get you on the road to a more satisfying life, feeling grounded and focused. Send me an email at bruce@mindfulnessmode.com with 'Coaching Session' in the subject line. We'll set up a zoom call and talk about how you can move forward to a better life.