Episodes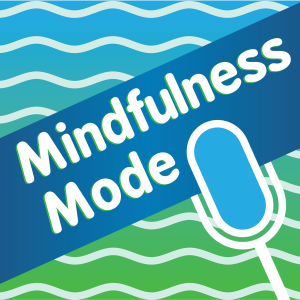 Thursday Nov 03, 2022
Thursday Nov 03, 2022
Donnie Boivin is an entrepreneur and serves as CEO and Founder of Success Champions and Success Champion Networking. Donnie is considered one of the leading global minds on sales, business development, and business growth. He is the first person to make sales and business development relatable and human. Donnie is a community builder at heart — he builds champions. Today he helps small business owners leverage sales and business development to grow and then scale their business through his international best-selling book F*cked to Focused, Success Champion Networking, Badass Business Summit, and Champions Table Masterminds.
In addition to running multiple businesses, Donnie runs a full working farm with goats chickens ducks, turkeys, and geese. His podcast 'Growth Mode' ranks among the top podcasts globally. He is a five-time Best Selling Author and a highly sought-after public speaker.
Listen & Subscribe on:
Contact Info
Most Influential Person
Effect on Emotions
I don't wear my emotions out front very often. But you get me talking, especially on stage about my wife, about some moments in life and I'll start getting teary-eyed up there. And it's not that I mind showing that emotion at all. But I want to keep my stuff together. So it's bringing me back to a moment and going okay, you're here. It's cool to show the emotional side because it shows you as a human. Now, let's keep your stuff together and it's not coming from a negative place.

Build to Business Freedom
Thoughts on Breathing
I've tried a lot of breathing techniques and I haven't really put the time and effort and energy into learning different breathing techniques. I am a little fascinated by them and I do explore them every once in a while. But I can tell you, for me, the focus is better at this point in time and breathing because I want my farm in the dark and listening to podcasts while I'm doing it. And doing that allows me to get laser-focused on the companies and business and that's been tremendous for me.

Build to Business Freedom
Suggested Resources
Bullying Story
Growing up as a kid, I was the youngest of three boys and I was a runt and tiny, tiny dude and getting picked on more by my brothers. Being put in sleeping bags and rolled downstairs. I got locked in a gas dryer once upon a time.
My brothers were bigger, tough dudes and now the tables have turned later in life. They're not as tough as they thought they were, but four years in the Marine Corps and 20 years of living, you know, you grow up and you learn a few things. And I don't know for sure if mindfulness would have helped me back then, because I was dealing with more on the physical side of things. But I wonder if I would have stood up for myself a little bit more.
As a little kid, the answer was to run to mom, run to dad, and they would play defender. I wonder if I would have, at that point, been aware enough to stand on my feet.  Yeah. It was really, really cool to watch.

Build to Business Freedom
Related Episodes
Special Offer
Are you experiencing anxiety & stress? Peace is within your grasp. I'm Bruce Langford, a practicing coach and hypnotist helping fast-track people just like you to shed their inner bully and move forward with confidence. Book a Free Coaching Session to get you on the road to a more satisfying life, feeling grounded and focused. Send me an email at bruce@mindfulnessmode.com with 'Coaching Session' in the subject line. We'll set up a zoom call and talk about how you can move forward to a better life.